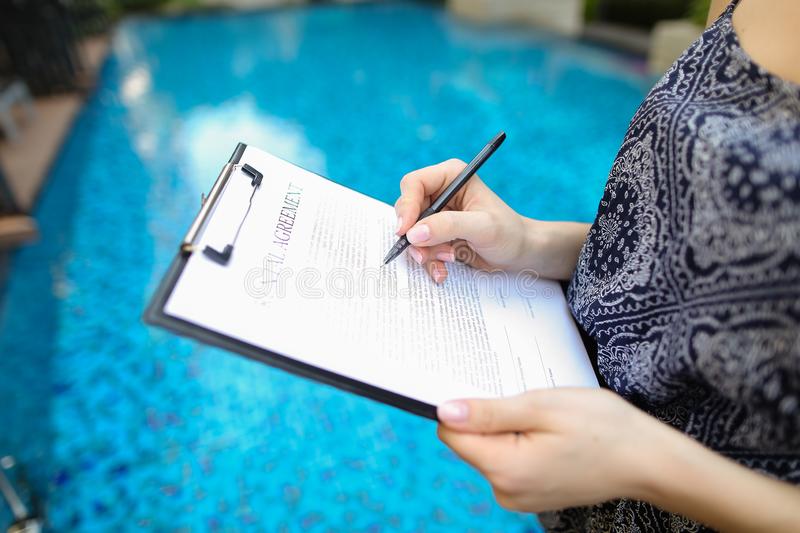 Gunite vs Fiberglass vs Vinyl Liner pool
Assume you've decided to purchase a swimming pool for your home, company, or even school.
Gunite, Fiberglass, or Vinyl Pools are your only options.
The bad news is that you won't be able to decide which swimming pool is suitable for you unless you grasp the differences between the three.
Now let's look at the critical differences between the three models and examine their benefits and drawbacks, as well as their shapes and sizes, installation procedures, and maintenance requirements.
    A Gunite Pool
Gunite Pools
A Gunite Pool is a concrete pool of sand, cement, and water poured with a high-pressure hose. It has excellent structural strength.
Gunite pool designs are long-lasting and resilient and can be custom-made to match any form or size to meet your pool's exact demands and desires. A high-pressure hose is a necessity to apply and implement concrete pools formed from mixed and blended components like sand, cement, and water.
Gunite pools are well-known for their durability.
Their pool designs are long-lasting and sturdy, and the manufacturer tailors them to match any size or shape.
Now that you know about the theoretical part of the Gunite Pools let us look at its pros and cons.
Pros
Customizable Finishes – 

Gunite plasters come in various colors, or you can choose a tile with a pebble finish.
This model provides a wide range of alternatives, ensuring that you choose a design that complements your home and surroundings.
Flexibility in Design – 

Gunite pools are handcrafted on-site and can be customized to blend in with your existing landscaping. Gunite is ideal for creating a specific shape and an extra-large or extra-deep pool. While the construction process takes longer than Fiberglass pools, it offers more incredible shape, size, and depth versatility.

Extra Features –

 Do you want a pool with built-in rock formations, waterfalls, or underwater bench seating in a lagoon-style? Gunite goes a lot further than Fiberglass in this direction.
Cons
Long Installation Time – 

Because all the labor is done on-site, installing a Gunite pool takes a long time. Depending on the complexity of your custom-designed pool, the installation might take weeks to months.

Cost of Maintenance – 

Pools made of Gunite require more care than pools made of Fiberglass. Gunite pool resurfacing occurs every 7-10 years and should be done to keep the pool in good shape and to appear new.

Usage of Chemicals – 

Gunite pool materials require extra chemicals to maintain and avoid damage to the pool's surface.
  A Fibreglass pool glowing in the night.
Fiberglass Pools
Fiberglass pools are prefabricated fiberglass shells that may be placed as an above-ground (free-standing) or in-ground pool in your selected location in a short time. They are well-known for the gel coating sprayed on raw Fiberglass to give it a smooth finish.
They, like Gunite Pools, have advantages and disadvantages, which we've examined in further detail.
Pros
Quick installation – 

Installation takes a short time, so if speed is essential to you, this is the best option.

Durability –

 These pools can withstand normal wear and tear, as well as the sun and other elements. As a result, they will not require extensive repairs in the future.

Low Maintenance Cost – 

The advantage of Fiberglass Pools is that they have a smooth, nonporous surface that prevents algae from adhering to the walls. It is evident in the water but not visible on the walls. This implies cleaning takes less time, and chemicals don't need much money.

Lower Cost –

 This is a critical consideration. Fiberglass pools (with equipment) can cost between $55,000 and $70,000, depending on the shape and size desired. In comparison to other custom-made collections, this is a less expensive alternative.

Size Range –

 PoolForce can build Fiberglass Pools in all shapes and sizes ranging from as small as 

10×16 – 4ft 

and as large as 

16×40.
Cons
Lack of Flexibility 

– They are made in a factory and delivered as a shell to your home, which limits the pool owner's ability to experiment and be creative. You can also buy them "off-the-shelf" in a predetermined shape and size.

Manufacturing Flaws –

 These pools can acquire bubbles or crazing if not appropriately made, although defects are reasonably straightforward to buff out if this happens. The Fiberglass Pool will appear as good as new after completion and summarization.

Low Availability –

 Fiberglass pools can be in high demand during certain seasons, causing delays and increasing waiting time for delivery and installation to the intended site.
Vinyl Liner Pools
These pools have custom-made Vinyl sheets between the water and the pool structure. Pools with vinyl liners typically lock their top edge, known as a bead, into a track located on the bottom of the coping, usually at deck level.
Vinyl liner pools use less electricity and fewer chemicals for maintenance than other types of pools because they are less prone to algae attachments on their walls. Still, it has its own set of advantages and disadvantages.
Pros
Low Budget Costs – 

Vinyl liner pools are very affordable. Most cost at least $10,000 less than comparable Fiberglass or Gunite pools.

Quick Construction –

 Building a Vinyl Liner Pool takes approximately 4–8 weeks, slower than the 3-6 weeks for a fiberglass pool but much faster than the Gunite pool installation procedure.

Customizable Shape –

 Many Vinyl Liner Pools are rectangular, but the pool's shape, size, and depth are customizable. Custom shapes cost more, but they are still less expensive than a comparable Fiberglass or Gunite pool.

Smooth Liner Surface –

 A vinyl liner is smooth except for a slight ridge where one piece of material meets another. A concrete pool is rough enough to scrape your skin unless you pay a lot of money for an all-tile or polished interior finish.
Cons
Undesirable Appearance – 

White coping and significant plastic white steps that jut out from the body of the pool are standard features of Vinyl Liner Pools. They promote the fact that it is not a typical Gunite or Fiberglass Pool. However, fancy customized Vinyl Liner Pools can be lovely.

Not that Durable – 

Vinyl liners for in-ground pools are typically 20, 27, 28, or 30 mils thick—less than a millimeter. Dog claws, broken branches, or even hungry insects can tear that quickly. Wrinkles in your vinyl liner aren't harmful, but smoothing them out takes significant time and effort. Divots and dents are usually cosmetic issues, but a rock or pebble could cause a tear in the liner. You must drain the pool and remove the liner to repair these issues.

Its warranty is not straightforward –

 If you want to get a credit for a liner replacement, make sure you read the warranty thoroughly. You will most likely find the following information:
The warranty covers the liner's "seams" and the material sections fuse.

The warranty does not cover labor, water, and other expenses.

Propagation of the warranty. You'll get some credit toward a new liner during the first two or three years but nothing after that.
Liner replacements – 

Vinyl liners today typically last 5–9 years and cost $4,000–$4,500 to replace. This includes the cost of the liner, labor, pool water, and other minor expenses. It will cost thousands of dollars more than a Fiberglass pool throughout the pool's lifetime.

The Salt System is incompatible – 

If your vinyl liner pool has polymer wall panels, you can use a saltwater system, but not if it has metal wall panels. Salt corrodes the panels and any galvanized steel handrails and ladder anchors (use bronze).
Conclusion.
Now you can make an informed decision after learning more about each pool type's benefits and drawbacks.
The options are virtually limitless when designing a custom Gunite, Fiberglass, or Vinyl Liner pool. At PoolForce, we have years of experience building and developing high-end pool projects throughout Virginia. We can assist you in realizing your vision.
PoolForce is the place to start when looking for a Fiberglass, Gunite, or Vinyl liner pool. Contact our team, and we will assist you in determining which options are best for your preferences, budget, and lifestyle.
Which is your favorite pool? Tell us in the comment section.
We eagerly await your response.
Check out our other blogs as well; we have a lot to offer in pool knowledge.