Choosing a Pool Builder Who Delivers on Innovation and Style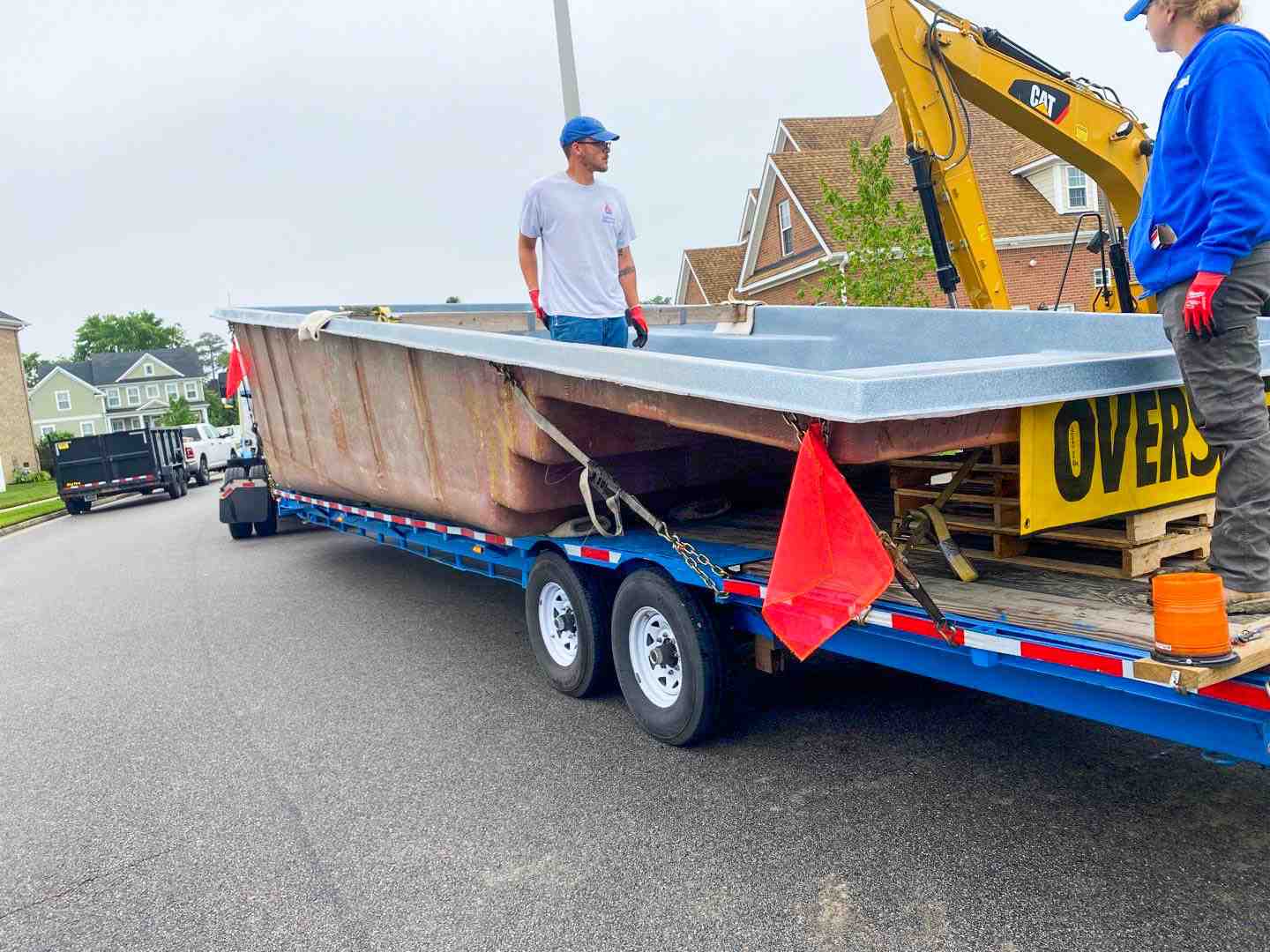 A swimming pool is more than a luxurious accessory for your home; it's a sanctuary for relaxation, a haven for family fun, and a bold statement in your personal paradise. The decision to build a pool is a significant investment and choosing the right swimming pool builders is paramount to turn your aquatic dreams into reality. Here, we present a comprehensive guide to assist you in making an informed decision.
Expertise and Mastery in Pool Construction
The foundation of a remarkable swimming pool lies in the hands of those who build it. When choosing a pool builder, their expertise and mastery are vital. A builder's proficiency is evident in their understanding of various materials, techniques, and innovations in pool construction. It's advisable to engage in a detailed dialogue regarding their qualifications, experience, and portfolio of completed pools. This ensures that the elegance and functionality of your pool's finish work align with the highest industry standards.
Visionary Alignment and Design Collaboration
Your pool should be a reflection of your taste and a continuation of your home's architectural style. In modern pool construction, the possibilities are as limitless as your imagination. Whether it's a vanishing edge pool that blends with the horizon or a bespoke shape that fits your landscape, ensure your builder is not just a contractor but a creative partner. They should offer a collaborative design process that brings your unique vision to life while providing valuable insights and alternatives that could enhance your concept.
Licensing, Assurance, and Peace of Mind
Legitimacy and reliability in construction are non-negotiable. A reputable pool builder should possess the necessary licenses and insurance, safeguarding your project through every phase. This legal and financial protection is a critical aspect of professional integrity and client peace of mind. It's a testament to their commitment to quality and accountability, ensuring that any unforeseen circumstances during construction do not translate into unexpected costs or legal hassles for you.
Financial Planning and Transparent Pricing
Financial considerations are crucial in the pool-building journey. A transparent conversation about budgeting can save you from future financial strain. A credible builder will discuss openly the cost implications of various designs, materials, and features. They should provide a comprehensive quote, including all possible expenses, ensuring the final price reflects the agreed-upon design without hidden fees. This level of transparency enables you to make cost-effective choices that do not compromise on quality.
Whether a Pool Builder Has Adherence to Timeline Commitments
Time is of the essence in pool construction projects. Delays can be frustrating and costly. It is essential to understand a pool builder and their approach to project management and their track record in meeting timelines. Inquire about their process for handling unexpected delays and their strategy for minimizing the impact on the projected completion date. A dedicated builder will have a proactive approach to keeping the project on track, even when challenges arise.
Comprehensive Services from Concept to Completion
Building a pool is a complex endeavor requiring a multifaceted skill set. Choose a pool builder who provides a turnkey solution, managing all aspects of construction, from excavation to the final touches. This holistic approach ensures that the various stages of pool construction are seamlessly integrated and executed to perfection. It also simplifies communication, as you have a single point of contact for all queries and updates.
Reputation and Reliability: The Cornerstones of Quality
In the digital age, a builder's reputation can be easily examined through online ratings and reviews. Authentic feedback from past clients provides valuable insights into the quality and reliability of their work. Additionally, seeking recommendations from your local community can be incredibly revealing. A builder with a strong reputation is likely to deliver a pool that not only meets but exceeds expectations.
In summary, the selection of swimming pool builders is a decision that shapes the outcome of your pool project. By considering their expertise, design collaboration, licensing, budget transparency, timeline management, comprehensive service, and reputation, you are equipped to choose a partner who will ensure your pool is a source of joy for years to come. With meticulous planning and the right team, your pool will be a cherished feature of your home, offering an oasis of leisure and luxury.
We are with you every splash of the way
Need a pool fix or looking for an upgrade? We're just one click away to help with all your pool needs.