Imagine Pools Fiberglass Swimming Pool Colors Explained
In the world of backyard design, the color of your fiberglass swimming pool plays a pivotal role in creating the desired ambiance. PoolForce, in partnership with our trusted manufacturer, Imagine Pools, brings to you an exquisite range of fiberglass swimming pool colors. This comprehensive guide is dedicated to helping you navigate through our vibrant selection of hues, each crafted to enhance the beauty and enjoyment of your pool.
The Essence of Quality: Gelcoat Finishes
At the heart of our fiberglass pool colors lies the superior quality of gelcoat finishes. These finishes are more than just color; they're the protective layer that ensures longevity and brilliance. Each gelcoat finish by Imagine Pools, used in our PoolForce offerings, promises a luxurious gloss and resilience, backed by a substantial warranty. This commitment to quality means your pool's color will remain as vivid and inviting as the day it was installed.
A Spectrum of Colors for Every Style
Seaside Sky: A Reflection of Joy
Seaside Sky is a vibrant choice that mirrors the exhilaration of a day at the beach. Its luminous surface is akin to a sparkling ocean under the sun, infusing your backyard with an energetic and joyful vibe.
Ocean Blue: The Timeless Classic
Ocean Blue is the quintessential pool color. Its refreshing and cool hue brings a slice of the ocean to your backyard, offering a serene and inviting pool experience.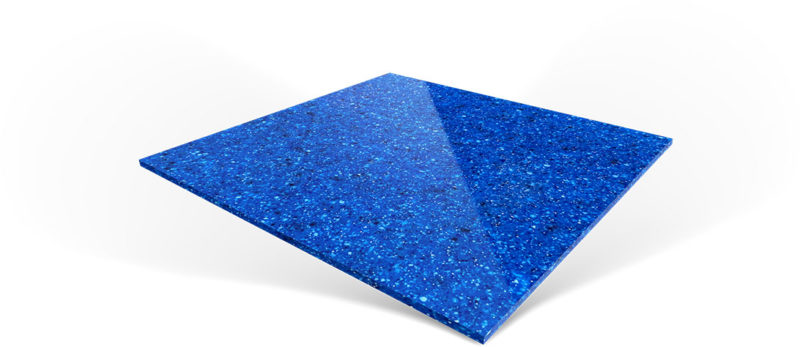 Reef Blue: Serene and Soothing
For a more tranquil atmosphere, Reef Blue is the ideal selection. Its gentle tone evokes the calmness of a secluded beach, making it perfect for those seeking a peaceful retreat.
Storm Grey: Sophistication and Elegance
Storm Grey blends traditional aesthetics with modern flair. This elegant color offers a sophisticated look, making your pool a statement piece in your backyard.
Ice Silver: Contemporary Chic
Ice Silver is a modern marvel in our color palette. Its striking appearance, highlighted by blue speckles, creates a captivating dance of light, adding a touch of contemporary luxury to your pool area.
Volcanic Black: Bold and Beautiful
For a pool that makes a statement, Volcanic Black is unmatched. Its deep, intense color creates a dramatic and luxurious ambiance, perfect for those who desire a pool with a strong personality.
Coral Blue: Exotic and Vibrant
Inspired by the allure of the Caribbean, Coral Blue is a color for the adventurous. It's a unique choice that transports you to exotic locales right from your backyard.
Beach Sand: Subtle and Sophisticated
Beach Sand is a uniquely understated color that transforms from a clear, natural hue in daylight to a stunning spectacle at night with strategic lighting.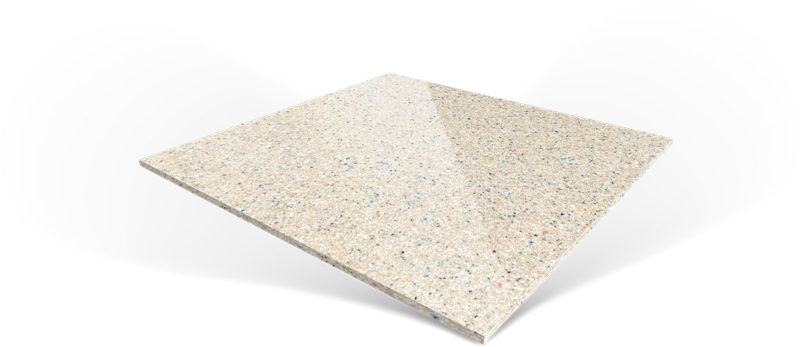 The Power of Color in Pool Design
Color is more than just an aesthetic choice; it influences the entire ambiance of your outdoor space. The right color can transform your pool area into a haven of relaxation, a vibrant space for entertainment, or a luxurious retreat. At PoolForce, we understand this transformative power of color and work closely with Imagine Pools to offer a palette that caters to a wide range of preferences and design visions.
Enhancing Your Backyard Oasis with the Right Hue
Choosing the right color for your fiberglass pool is about more than personal preference; it's about creating harmony with your home's architecture and the natural surroundings. Whether you prefer bold and dramatic or soft and serene, our range of colors ensures that your pool will be a seamless extension of your home's aesthetic.
Why Choose PoolForce and Imagine Pools?
Our collaboration with Imagine Pools is rooted in a shared commitment to excellence. Imagine Pools is renowned for their high-quality fiberglass pools, and at PoolForce, we bring our expertise in pool installation and customization. Together, we ensure that every pool is a masterpiece of design and functionality.
A Commitment to Satisfaction
Our priority is your satisfaction. From the initial design consultation to the final installation, our team at PoolForce ensures a seamless and enjoyable experience. We take pride in our meticulous attention to detail and our ability to bring your vision to life.
A Promise of Durability and Beauty
With Imagine Pools' gelcoat finishes and PoolForce's installation expertise, your pool is guaranteed to be a lasting addition to your home. The durability of our pools, combined with their stunning aesthetics, means that your investment in a fiberglass pool is one that you and your family will cherish for years to come.
Conclusion
Your journey to the perfect backyard oasis begins with the right color choice for your fiberglass pool. At PoolForce, in partnership with Imagine Pools, we offer a palette of colors that are not just visually stunning but are a testament to our dedication to quality and customer satisfaction. Explore our range, and let us help you create a pool that is not just a part of your backyard, but a centerpiece of your home's outdoor lifestyle.
Embrace the fusion of beauty, quality, and craftsmanship with PoolForce and Imagine Pools. Together, we bring the dream of a perfect backyard pool to life, one vibrant color at a time. Still confused? Talk to us today!!
We are with you every splash of the way
Need a pool fix or looking for an upgrade? We're just one click away to help with all your pool needs.