Solid and Mesh Pool Covers
Our Solid & Mesh Pool Cover Options
Experience ultimate pool safety and ease of maintenance with our innovative Winter Safety Covers. We offer three types of winter pool covers, including mesh options for maximum drainage and solid safety covers that block 100% of sunlight, available in various colors. Custom-designed to fit any pool size or shape, our covers accommodate unique features such as raised walls, diving boards, stairs, and rails.
Durable mesh cover offers 91% sun block, debris filtering, exceptional strength, and a 15-year warranty in four colors. Learn more about Mesh Covers.
Experience a reliable and valuable pool cover solution with our Mesh Cover, crafted from a durable micro weave fabric. Key features include:
91% sunlight blockage for optimal protection
Lightweight 5 oz fabric for easy handling
Unparalleled abrasion resistance and tear strength in its class
Efficient filtering of debris and dirt to maintain pool cleanliness
Four aesthetically pleasing color options: green, blue, gray, and tan
Invest in a mesh pool cover that offers superior performance, longevity, and convenience for your outdoor oasis.
Heavy Duty Mesh Color Options
The Heavy Duty Mesh Cover is exceptionally designed to provide the ultimate in pool protection and ease of use. Key features include:
Adaptable all-climate performance: Suitable for various weather conditions
Low maintenance and user-friendly operation: Simplifying pool care
99% shade and 7 oz weight: Ensuring superior coverage and lightweight design
Ultra-fine weave mesh: Effectively blocks 99% of sunlight and filters particles down to 40 microns
Efficient drainage: Effortlessly handles rain and melting snow
Versatile color options: Available in green, blue, gray, and tan to complement your outdoor area
20-year warranty: Benefit from 5-year full coverage and 15-year prorated coverage against manufacturer defects
Invest in our Heavy Duty Mesh Cover for unparalleled protection, convenience, and durability for your pool.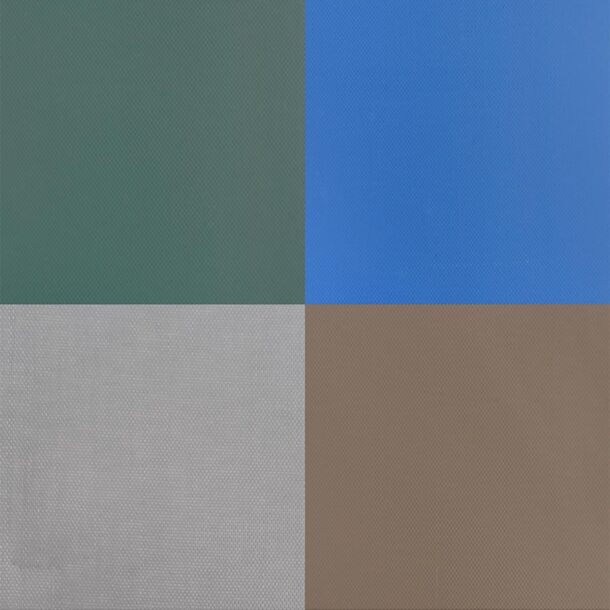 Experience the ultimate in pool protection with our Solid Pool Cover, specifically designed to serve as an impenetrable barrier against sunlight, dirt, debris, and water. Key features include:
 Providing the highest level of protection.
100% sunblock and 12 oz weight: Ensuring comprehensive coverage and durability.
15-year warranty: Enjoy 3-year full coverage and 12-year prorated coverage against manufacturer defects.
Heavy-duty fabric: Built to withstand harsh elements and prevent algae growth.
Exclusive Invis-A-Drain system: Effortlessly manages rainwater and melting snow for minimal maintenance.
Cover may use centered drain or cover pump to pump water.
Multiple color options: Choose from green, blue, gray, and tan to complement your outdoor space.
Invest in our Solid Pool Cover and experience unparalleled safety, quality, and peace of mind for your pool.
Advanced Solid & Mesh Pool Cover Technology