The Crossborough • Virginia Beach Project
In the heart of Crossborough, VA Beach, a regular backyard has been miraculously transformed into a hub of relaxation and fun by the PoolForce team. The focal point of this metamorphosis is 'The Illusion 35 Ocean Blue,' an exquisite inground fiberglass pool fabricated by Imagine Pools. This stellar pool installation appears as a glistening gem, ensconced within a well-designed concrete decking – a perfect blend of safety, functionality, and aesthetic appeal. Its breathtaking design and deep blue hues evoke images of serene oceans and invite one to indulge in its calming waters.
Just like an unfolding narrative, the project showcases a journey from commencement to completion. Each frame captures our craftsmanship, dedication, and attention to detail. The visual testimony of our workmanship is complemented by a dramatic before-and-after photo display that captures the transformative magic PoolForce brings to any outdoor space. Complementing the aquatic centerpiece, the surrounding space has been transformed into a multi-functional area, perfect for lounging in the sun or hosting lively poolside gatherings. The result is a beautiful, inviting, and functional space where memories are made.
Come, explore and be inspired by this backyard oasis in Crossborough, Virginia Beach. Let PoolForce guide you on your journey to create your very own slice of paradise.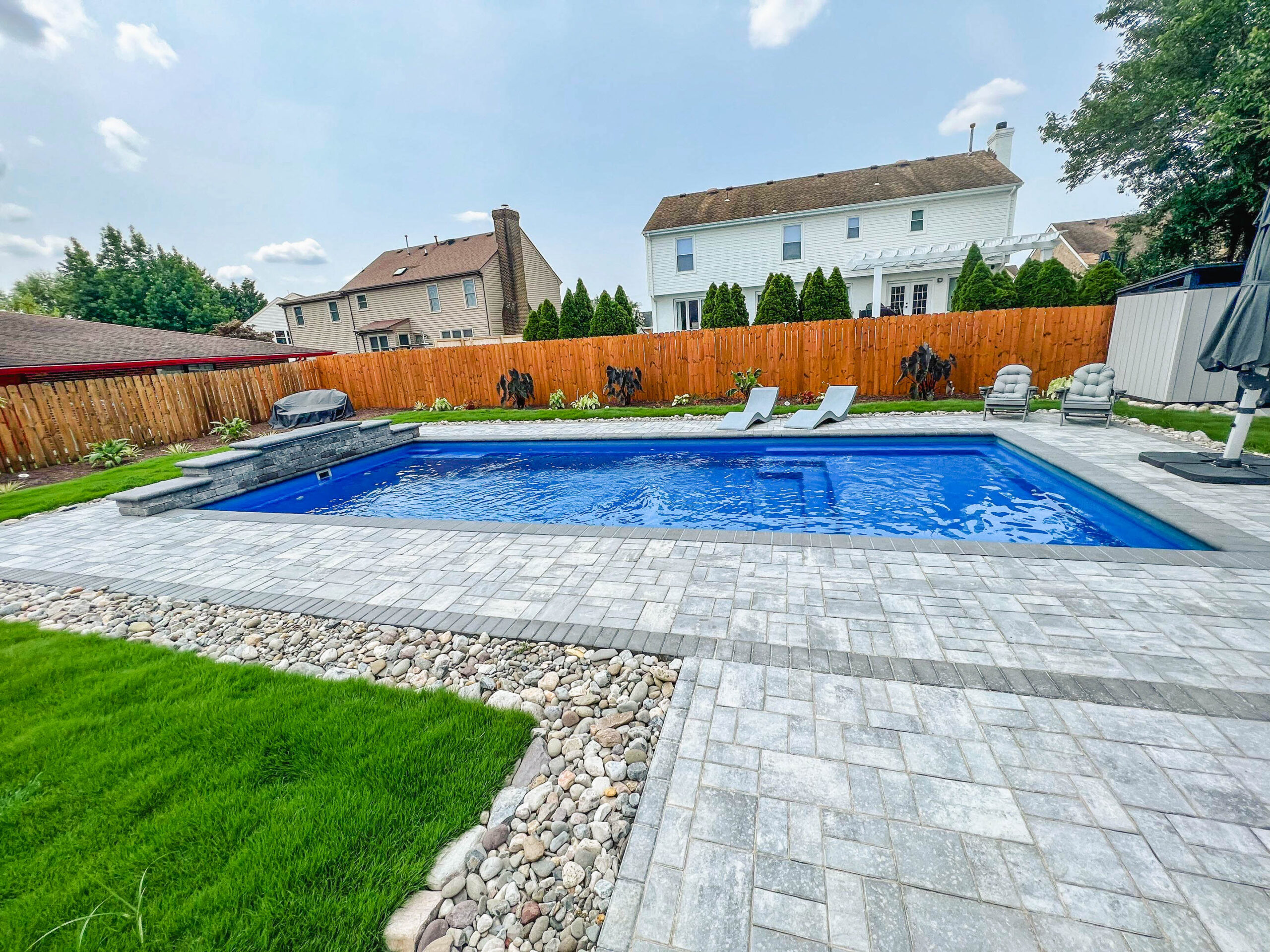 A before & after Comparison