The Ruddy Crescent • Virginia Beach Project
Nestled in the heart of Ruddy Crescent, VA Beach, PoolForce has transformed a plain backyard into a sanctuary of aquatic pleasure. The centerpiece is our show-stopping installation of the "Illusion 35 Ocean Blue," a masterpiece crafted by Imagine Pools. A once nondescript space now boasts an inground fiberglass pool, fringed by sophisticated concrete decking. This aquatic retreat makes a splash with an inbuilt spa located adjacent to the entry steps and a delightful fun pad in the shallow end. Not only does it serve as a serene relaxation spot, but it also creates an enchanting water effect as it cascades into the pool and play area.
Designed to be the ultimate aquatic playground, the generously-sized fun pad is a hit with both adults and children. Offering an 18″ depth, it transitions beautifully to the pool's deeper sections. For those who enjoy a leisurely soak, the pool's deep end features an additional bench – a perfect hideaway to unwind. Simplistic and sleek entry steps ensure seamless access into and out of the pool, rounding off the user-friendly design.
The visual journey from start to finish, captured in a stunning gallery of images, allows you to witness the awe-inspiring transformation of this Ruddy Crescent property. Each photo showcases the mastery of our PoolForce team, culminating in a striking before-and-after comparison that celebrates the creation of this private oasis in this project.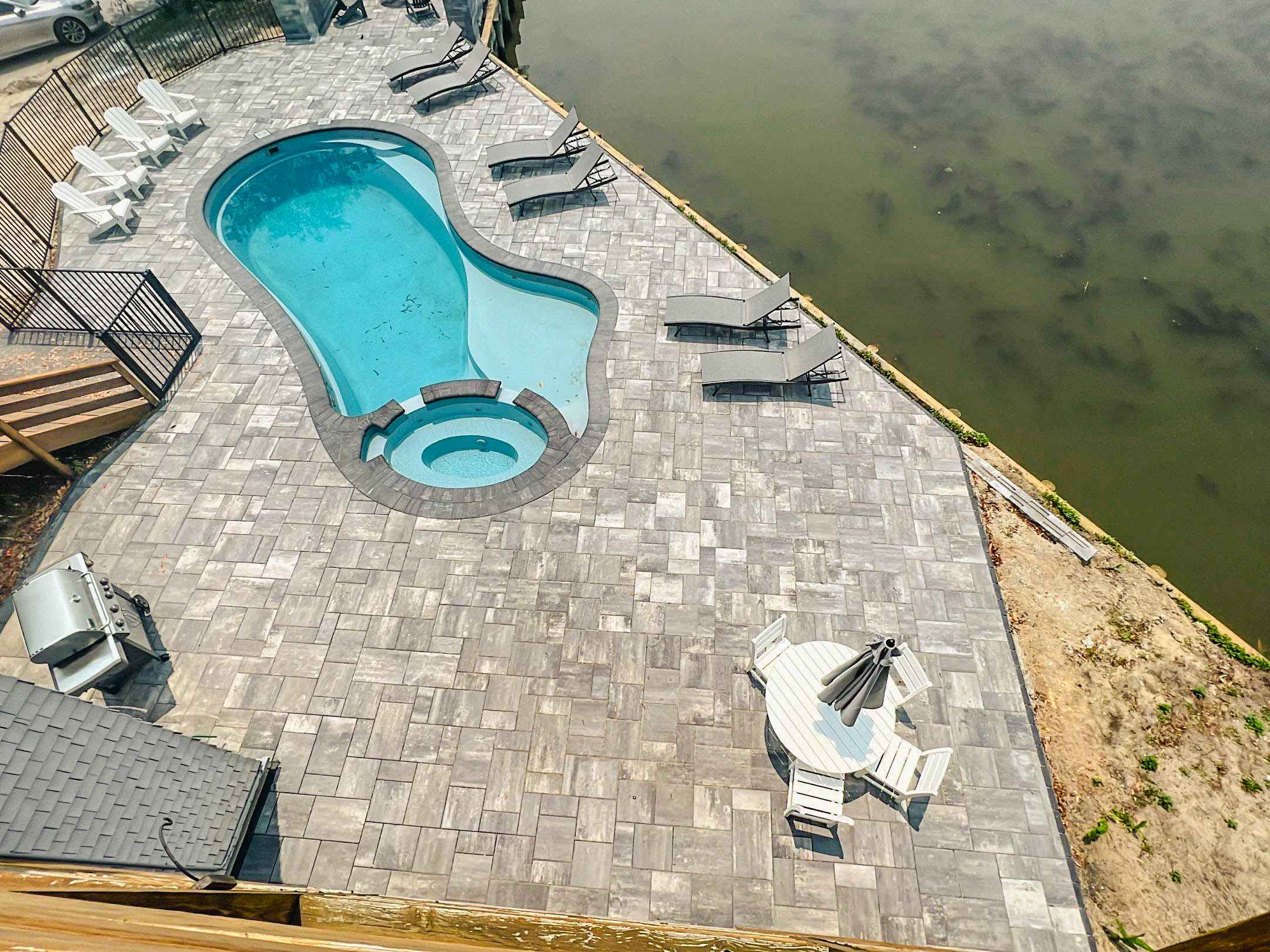 A before & after Comparison